Search
Holdings:
* UM-System
* Columbia
UMC Leaders: 1866 - 1923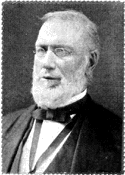 Daniel Read, 1866 - 1876
Read was the first president to actively work with the legislature to generate funds and with these funds established schools such as the Normal School, which now is known as the College of Education. Read argued for and won the right for women to attend the Normal School from its beginning. Read Hall is named in his honor.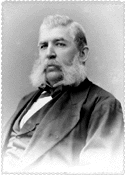 Samuel Spahr Laws, 1876 - 1889
His active interest in the sciences led to the establishment of a school of engineering in 1877, and the building of Laws Observatory. Laws paid for both the Observatory's first telescope and the building that housed it out of his personal funds.
Before his work at the University, Laws invented the stock ticker and became vice president of the New York Stock Exchange. Laws residence hall is named in his honor.
An interim administration was in place from 1889-1890 after Laws' departure from the University.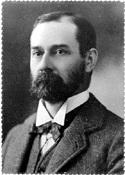 Richard Henry Jesse, 1891 - 1908
Richard Jesse was one of the two youngest men to take this office so far. At the age of 38, he oversaw the rebuilding of Academic Hall after the fire in 1892, and during that same year six new buildings were added to the campus: The Law Building (Sociology) a chemistry building (Pickard Hall), a biology, geology and museum building (Swallow Hall), a physics and engineering building (Engineering East/Lafferre Hall), and a power plant.
MU's main administrative building, Jesse Hall, is named in his honor.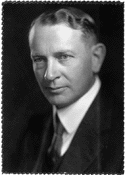 A. Ross Hill, 1908 - 1921
At the age of 38, A. Ross Hill was one of the two youngest men to hold this office. The Schools of Journalism and Commerce, and Department of Economics were established during Hill's early years. He also supervised the new library building in 1916.
Hill Hall, which houses part of the College of Education, is named in his honor.