Curtis Hall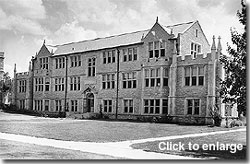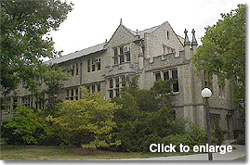 Curtis Hall then and now (left: Courtesy of University Archives, University of Missouri: C:1/40/1).

Date designed: 1939
Date constructed: 1939
Architectural consultant: Jamieson and Spearl, St. Louis, Missouri
Named after: Winterton C. Curtis, Professor of Zoology and expert witness called to the Scopes "Monkey" Trial in 1925.


This project was originally developed with support from the Institute of Museum and Library Services under the provisions of the Library Services and Technology Act as administered by the state of Missouri.