Residence on the Quad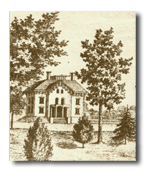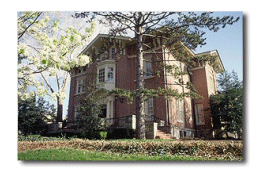 The Chancellor's Residence then and now. [Left] The Chancellor's Residence after 1872 (Courtesy of University Archives, University of Missouri: Chancellor's Residence Vertical File) [Right] Residence on the Quad as seen today (Photo by MU Publications & Alumni Communication)

Date constructed: 1867
Architectural consultant: Jamieson and Spearl
Historical/alternate names: President's House, Chancellor's Residence
More information, including the legend of ghosts in the Residence. Also see here.

This project was originally developed with support from the Institute of Museum and Library Services under the provisions of the Library Services and Technology Act as administered by the state of Missouri.